East Arizona
Arizona's border with Mexico is approximately 370 miles long and includes some of the most rugged and romantic landscapes in all of America's southwest.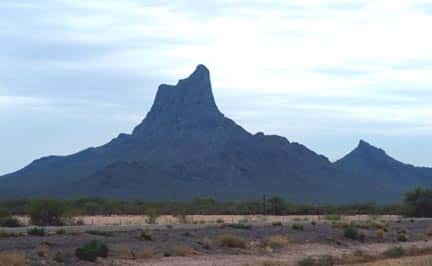 The 370 miles of Arizona's border with Mexico is also some of the most dangerous and violent land on earth. Each year, over a million illegal aliens race north across this part of the Mexican border and into Arizona.
Included in this stampede are people from Afghanistan, Iran, Iraq, Syria, and Yemen. In addition, smugglers use this most desolate part of America's border as a freeway to traffic thousands of pounds of heroin and cocaine to America's cities.
To add even more to the outrage, hundreds of sex slaves are also pushed north across this part of the border each year.
According to Robert C. Bonner, former commissioner of the Bureau of Customs and Border Protection, more than half of all illegal aliens entering the United States do so through Arizona.
The violence continues to increase and while our federal politicians seek votes from any quarter (legal or illegal, they all vote), our cities are now taking action to protect themselves. Phoenix, Arizona is facing massive levels of violent illegal alien crime.
The smuggling business in Arizona is quite lucrative (it costs an average of $2,000 to be smuggled into the United States and smuggling just ten pollos means $20,000 in tax free cash) and gunfights between various smuggling groups are carried even to Arizona's network of highways. The State of Arizona is not used to needing tanks to patrol the Arizona Highways. The image here shows they bought one.
Arizona highway gunfights are real and the smoke from burning vehicles can be seen even to the horizon. Bodies can be strewn across the roadways causing inconvenient traffic delays. All of this is now part of the rich tapestry of life in Arizona — especially southeastern Arizona.