East Arizona Part 17
Another border gateway to America exists at the larger town of Douglas, Arizona. This part of the border is quite built up and has fully paved streets and many traffic lights. It even has a McDonalds. In fact, it has one of the finest McDonalds anywhere in the United States. If food gathering is on your to-do list then stopping just shy of the Douglas Port of Entry and feasting on real cholesterol, offered in total abundance, will be a refreshing treat.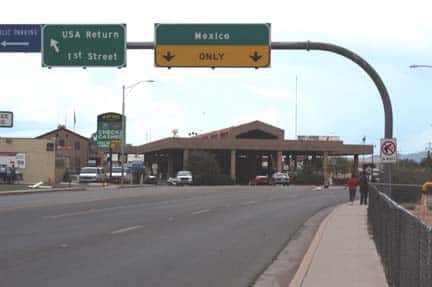 The town of Douglas is about one tenth the size of the Mexican town of Agua Prieta just to its south.
Border violence has ravaged the area unabated for over a hundred years but it has never been as violent as it is today. Even Agua Prieta's chief of police suddenly, spontaneously, has just reached immortality. Yes, Police Chief Ramón Tacho Verdugo seems to have stepped into a horizontal rain squall of hot lead. More than 40 bullets perforated him in an ambush right outside his Agua Prieta police headquarters. The motive is murky, but it almost certainly involved control of the smuggling routes into Arizona, Mexican and U.S. officials said
The remoteness of this place has, for over a century, made it a nexus for smuggling of all kinds.
The town has fed off the smugglers by providing food, tools, clothing, guns, whatever was needed for their dynamic enterprise. The violence and rampant criminality has made closing this part of the border a priority.
The townsfolk were not too happy to discover a massive USBP station was to be built not four miles to the north. The good news for the town is that the influx of Border Patrol Agents has made up in large part for their loss of smuggling business.
Just because the city of Douglas has this huge USBP facility bringing safety to the children of the community does not mean that it is welcome. The mayor of Douglas is reported by the local media as favoring open borders and so the USBP is certainly in the way.
While you might think of smuggling as nothing but booze and maybe marijuana, the reality is that this part of the border had trafficking in drugs, sex slaves, and even human organs.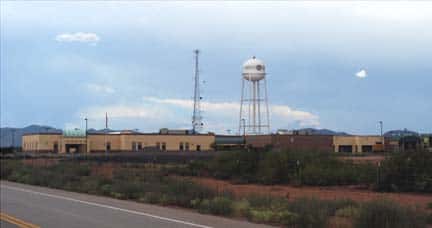 The Border Patrol Station at Douglas is huge but not nearly large enough to handle the rush.