Western Arizona, Part 5
Of course, as this new barrier is being built under the Secure Border Initiative, its many interesting features are being … discovered.
It may be of some interest to us all that the contract for the USBP's uniforms was awarded to the lowest bidder and so their uniforms are now being made in Mexico.
It may be of even more interest to us to learn that even the border barrier itself is … Made In Mexico. Some of the more mean spirited of us might think that U.S. companies eager to keep Americans working in Ohio and Pennsylvania might enjoy a government contract to build mile upon mile of this barrier to Save American Jobs. Sadly, it is just not to be.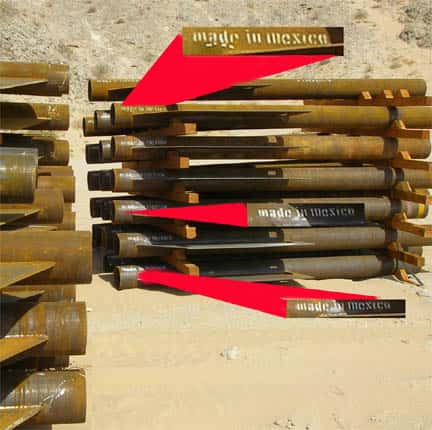 Can it get worse? Sure! When is it okay to use Communist Chinese steel on the border fence? You might take a moment and ask your congressman about all of this (Arizona's Kyl and McCain know all about it and don't seem to care too much). You can click to reach your congressman: