USBP Border Images Part 2
The following photos were submitted as part of sworn testimony in congressional hearings on Border Security.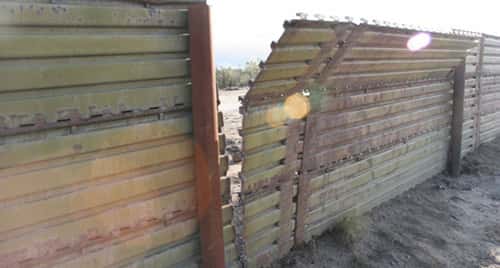 Here, you can see where a truck was used to ram the U.S. border barrier making a path for smugglers.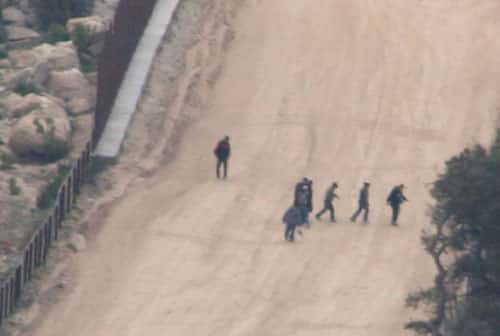 Here are two high value drug mules / smugglers with five fully armed soldiers protecting them.