Southern Barrier, Part 13
As the border reaches the urban area of Calexico, California, it again is built of steel. In this case the barrier is built of square steel tubing. It is built of tubing with gaps between the tubes to ease observation of what is happening on the Mexican side.
Thanks to the spaces between the tubes you can see the people massing to launch over the barrier even 20 at a time.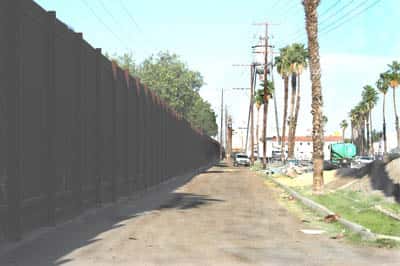 While this barrier does seem quite secure, it is not.
On the other side of this barrier is the automobile traffic waiting in line to enter the United States. The U.S. Port of Entry is only 1,000 feet away. The vehicles are bumper to bumper and moving only stop and go. From this point to the Port of Entry can take as long as twenty minutes to finally cross into the USA.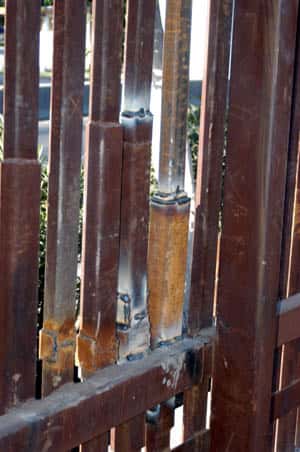 While it might seem impossible that drug smugglers would breach this barrier in broad daylight, they do.
Not only that, they cut this barrier with a hand saw and it can take several hours to cut through.
Yes, they essentially stand in traffic on the Mexican side and slowly saw through. Once a package sized hole is made the drugs are passed to a courier who has until now been waiting on the American side and some distance away.
The USBP is so underfunded and agents spread so thin that these drug smugglers can get away with this.
Isn't it interesting that drug gangs can be sending drugs to America's children and the Mexican drivers say nothing to authorities as they cross into the United States.