West California Part 6
Between the Tijuana Flood Control Channel and the San Ysidro Port of Entry is a warren of interesting alleys and buildings on the south side and U.S. federal facilities on the north side. Along this short strip of border smugglers will dig cave like burrows and break into the storm drain system on the U.S. side.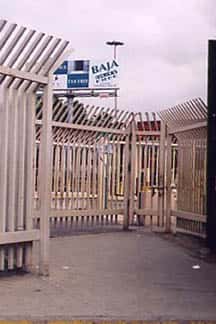 Just to the west of the Port of Entry is the official Alien Return Gate. Buses back up to this gate and release their loads to Mexican authorities just on the south side. Note that the fence top is canted towards the USA. We sure don't want any Americans hopping the fence into Mexico.
The southbound lanes of Interstate 5 now blend with the romance of Mexico.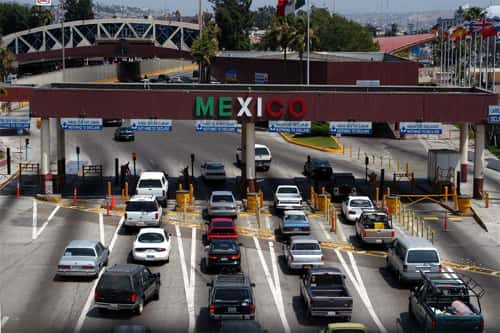 The 23 northbound lanes of the San Ysidro Port of Entry are usually all open for business.