West California Part 9
As the border barrier continues to the east it separates the U.S. airport of Brown Field from the Mexican International Airport of Tijuana.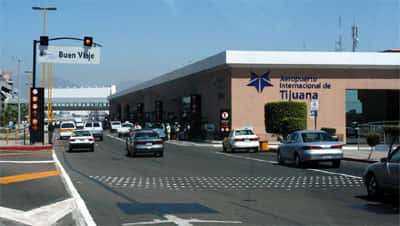 The Primary fence here is used as a memorial to the Mexicans who crossed the U.S. border illegally and died. Yes, this is the Mexican side of the Primary fence and is viewed by all passengers entering and leaving the Tijuana airport.