USBP Travel Documents Part 19
DSP-150
The U.S. Department of State introduced a new Border Crosser Card, form DSP-150 in May, 1998. The front of the card has a three line machine readable zone and a hologram. Bearers of this card are not entitled to work in the US.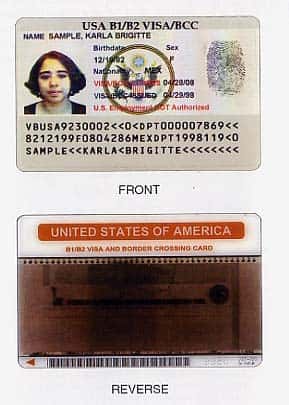 Social Security Card
Although Social Security Cards are not immigration documents, they are presented here because they are often used as identification and to establish employment authorization.