Eastern California Part 6
Once these illegal aliens are apprehended they are transported to the USBP facility at 111 N. Imperial in El Centro. There they are processed — which includes a photograph and fingerprinting. Normally they are held for a few hours, offered a meal, and then ushered back to Mexico where they can try to cross again tomorrow.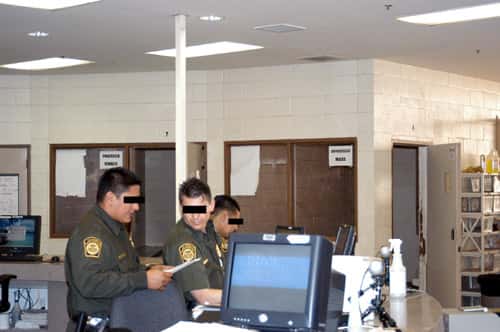 These images are larger here to make it quite obvious that the illegals are handled very humanely and the facilities are clean.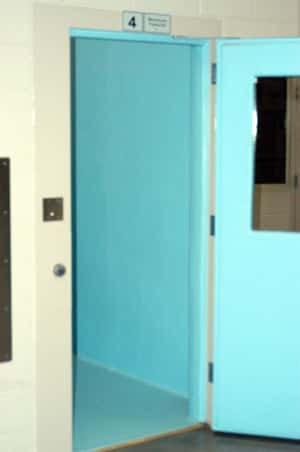 Here on the left you can see the actual holding cell and note the polish on each surface.
Below right is the interior of the cell. The toilet was not photographed for modesty reasons.
Note the cleanliness. The prisoners don't clean the cells, the USBP does.